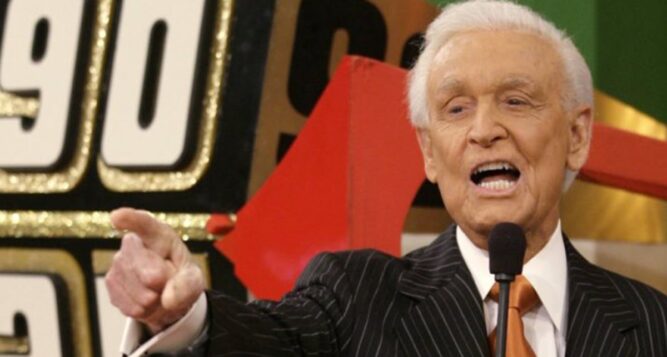 This month Bob Barker celebrated turning 96-years-old. And as we take a look back on his life, to say it's been eventful is more than an understatement Barker has not only been involved in a variety of ventures but even at 96, he's showing no signs of slowing down. To help celebrate his birthday, we thought it would be fun to look back at his incredible life so far. Barker is best known for his role as host of the popular game show The Price Is Right for over three decades. But, while he had spent about a third of his life hosting the popular game show, he also has several incredible accomplishments that most people probably haven't heard about.
Bob Barker was born in a small Washington town called Darrington on December 12, 1923. He spent much of his youth being raised on the Rosebud Indian Reservation in South Dakota. There, his mom was a teacher at a local school, but she eventually would remarry after Bob's dad died suddenly in a tragic work-related accident. Barker moved again, his time to Springfield, Missouri, where he graduated from Drury College before joining the military. Barker continued his education and military training until 1945 when he was ready to report for active duty. He spent 18 months training as a Naval pilot flying all sorts of aircraft before finally deploying into active duty.
However, by then the war was over and Barker would soon return to civilian life after his time in the service was over. Settling down with his wife Dorthy Jo Gideon in Florida. There he worked as a newsreader on the radio. Having a taste for broadcasting, Barker decided to move his family from Florida to California to further his career in the industry.  Once in Los Angeles, Barker quickly found work hosting a radio production in 1950 and would spend the next six years at the station there. He was very popular with listeners, but he was also getting the attention of powerful people in the Television industry as well. Connections are always important in business, and in those days Barker had unknowingly gotten the attention of the man who would change his life.
Game show producer Ralph Edwards is a legend in the business, he produced a number of successful shows and was currently looking for a new host for a show called "Truth or Consequences." He had listened to Barker's work on the radio and was impressed by his chemistry with guests, his charm, wit, and improv skills. He knew that Barker would be the perfect new host and he was right. After becoming the new host of "Truth Or Consequences," Barker brought in new viewers and would go on to make the show a success for the next twenty years. Barker's ability to think fast on his feet and his quick-witted delivery earned him a reputation as one of the best hosts on television.
However, eventually Barker's hosting job on the show would come to an end when he comes to realize a new opportunity brought to him by Mark Goodson and Bill Todman of Goodson-Todman productions. The pair wanted to revise an older show from decades ago with a fresh look and needed a host to bring it all together. So, during the early 1970's they recruited Bob Barker to host "The Price Is Right," a pricing game show that was like nothing else on  TV those days. The show became an instant hit, and Bob Barker shot up to celebrity status.
Barker's also a very passionate animal rights advocate. In fact, starting in 1982 until his retirement from the show in 2007, Barker would end each episode with the following message: "Help control the pet population: Have your pets spayed or neutered."
His passion for animal rights was so strong that he even quit hosting the Miss U.S.A pageants in 1988 because the organization would not ban contestants from wearing animal fur.
When he retired in 2007 Barker passed the hosting torch to comedian Drew Carey, who continues his hosting duties to this day.
Bob Barker is a legendary television figure whose unique mix of charm, humor, and wit endeared him in the hearts of millions of fans for many years. That's why we are honored to celebrate the life of this remarkable icon. Happy, birthday, Bob!
Here's one of our favorite clips of Bob Barker on The Price Is Right.
Source: Do You Remember