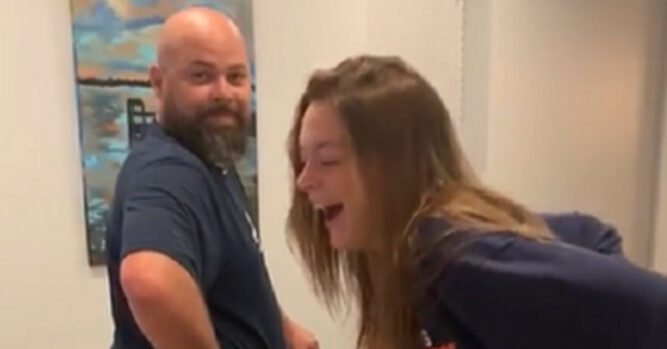 If you were to ask any parent, they would tell you that it takes a lot of skill to raise a child. Sometimes, it also takes some blood, sweat and tears. We put in our time and expect the best but we also do prepare for the worst, just in case our parenting skills falter along the way. Every once in a while, however, we find ourselves on the receiving end of a situation that calls for us to ratchet things up a notch or two. That is where Jason Hilley found himself.
Jason is a father in Orlando, Florida and his daughter, Kendall is well on her way to becoming a young woman. Unfortunately, for Jason, his daughter decided that she would wear some short shorts that showed a little bit too much leg for his liking. If you have ever been the father of a teenage girl, you realize that you eventually reach a time when you cross a bridge and there is no coming back.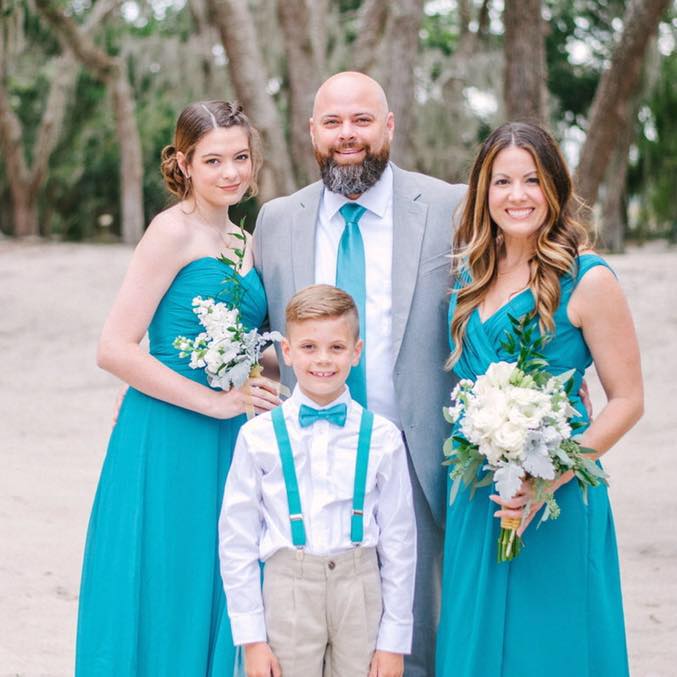 Kendall is growing but when she modeled a pair of jean shorts for her dad, he was not very enthusiastic about it. What is a father to do when his daughter shows him shorts that are barely there? Jason decided that he would take matters into his own hands and put on a pair of short shorts to give her a taste of her own medicine.
Who wore this better?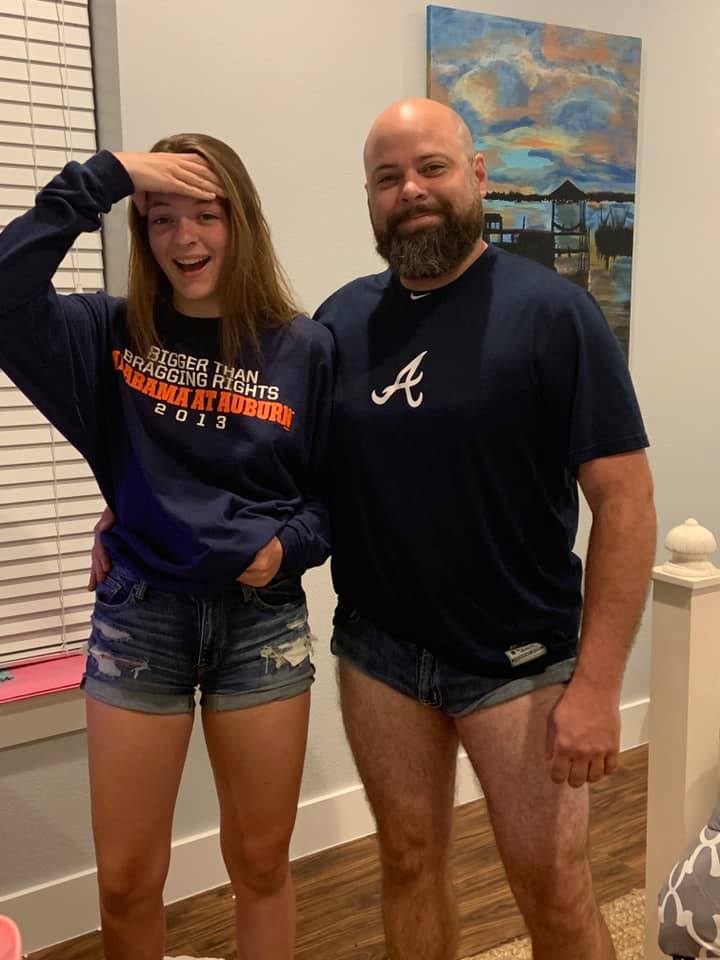 Allison, Jason's wife recorded the video. He first knocked on Kendall's door wearing his own pair of Daisy Dukes. Walker, her little brother was already laughing before the door even opened. Kendall couldn't help but crack up too.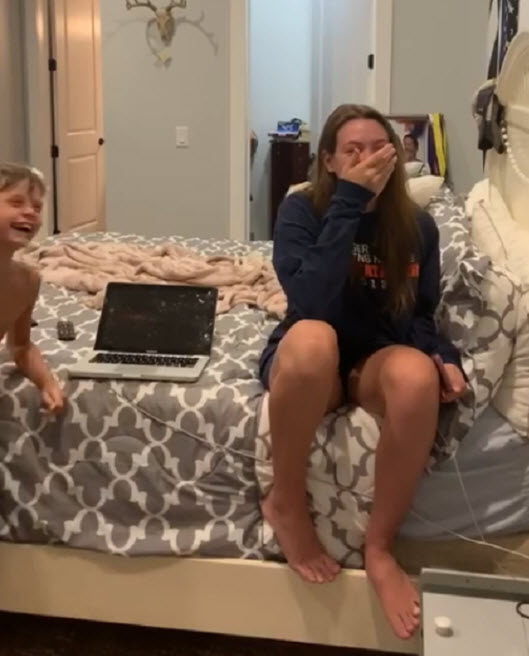 Jason walks into Kendall's room and demands that she put on the shorts. She pretends like she doesn't know what he is talking about but he says: "The new ones that we just got that were supposed to be a lot longer."
She had some trouble finding them but then he said: "I'm picking you up at school in these every day unless you put them on."
Kendall eventually is willing to put on the shorts. Yes, they aren't anything shocking but this father decided that they were too short for his comfort.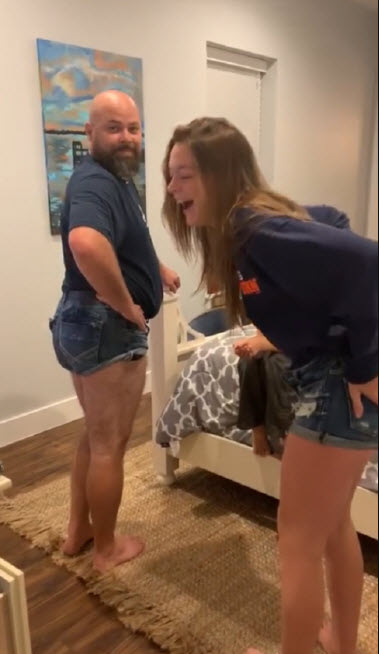 "You wear yours out in public? I will wear mine! Parenting 101!" Was the caption when he uploaded the video to Facebook. In just a few days, millions of people had watched the video and parents everywhere were loving his parenting style.
You can see it for yourself in this video:
Source: Inspire More