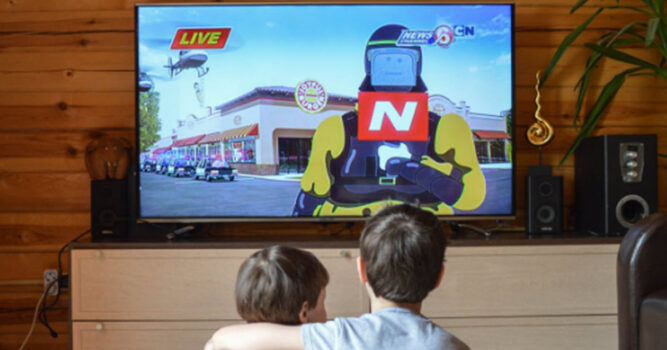 It's common to feel suspicious about TV programming geared toward young people these days. Often, cartoons are filled with pointless absurdity, sexuality, and violence that doesn't benefit growing young minds. However, there are a few exceptions that are even teaching them valuable lessons.
A toddler in Rowley Regis, West Mids, England, recently displayed some impressive saving skills he'd learned from watching his favorite cartoon.
On November 12, Thomas Boffey, age 3, was home with his mom Kayleigh Boffey, age 33.
At about 2 pm, Thomas had a little bathroom accident, so his mom went upstairs to grab the toddler some fresh clothes.
However, while Kayleigh was upstairs, she began experiencing incredible pain due to her enlarged spleen and hernia and fell down the stairs. As she tumbled down the steps, she was almost knocked unconscious, but she was still unable to move.
Thankfully, Thomas, who saw the incident, knew just what to do. The toddler knew precisely where to find mom's phone, grabbed it, and called 999.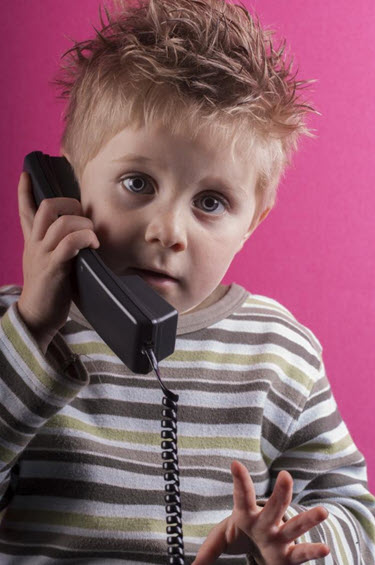 Thomas learned this lifesaving skill thanks to a show called "Robocar POLI," a Korean cartoon show that features a police car, ambulance, and fire truck.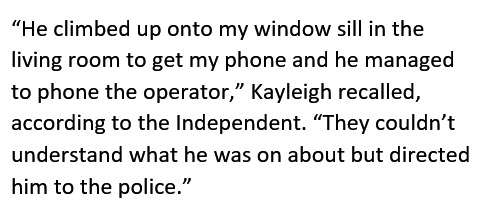 Before long, first responders were on scene, where they ran into another issue.
The door was locked.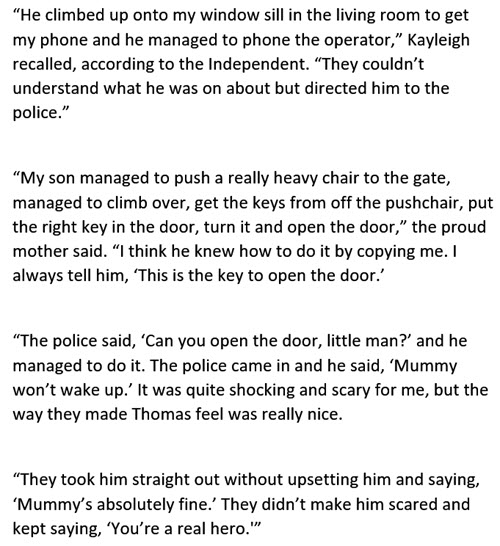 After receiving medical treatment, Kayleigh found out that she had injured her hip, shoulder, ankle, and knee in the fall. But, the mom could not have been prouder of her brave little man's decisive action in handling a tense situation.
Now, Kayleigh is urging other parents to ensure their kids know what to do should they face a similar situation.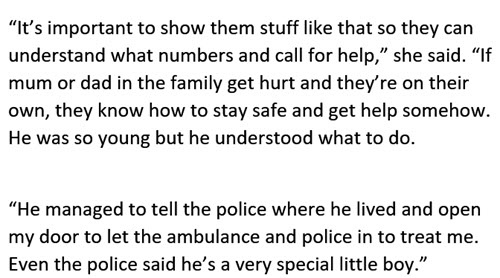 Police also had words of praise for little Thomas.
They were even kind enough to allow the little hero to push buttons in the police cruiser and turn on the lights while his mom was being looked over.

Beard also commended the operator Morgane's skill when taking Thomas' call.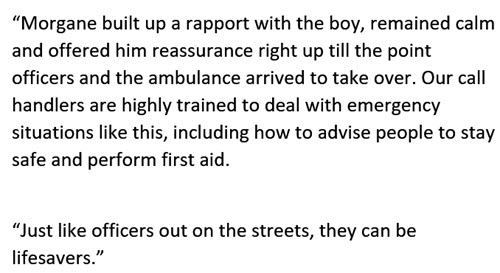 With Kayleigh's permission, the West Midlands Police department also shared a recording of the call on their Facebook page.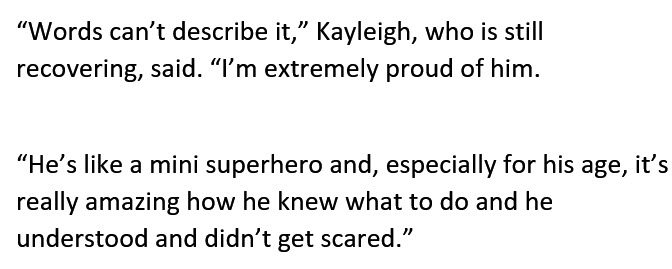 You can listen to the 999 call below.
Also, please be sure to pass this story along to your friends and family.