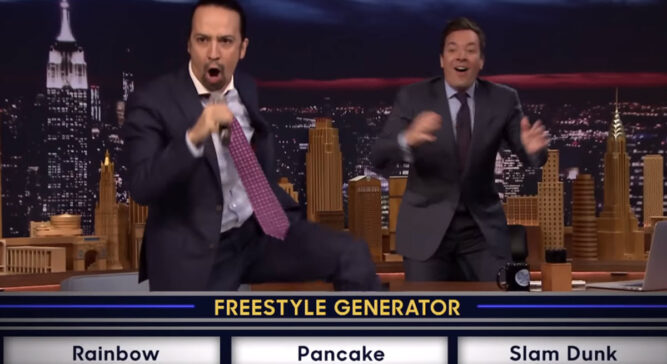 Lin-Manuel Miranda is one of America's hottest new playwrights since Mark Twain! His groundbreaking play, Hamilton, has shattered records becoming one of the most successful musicals of all time. In fact, back in 2019, it broke the all-time Broadway box office record by grossing over $4 million from only eight shows! Now, for those used to see movie totals, this may not seem like much. But keep in mind that movies usually play in thousands of theaters, this was from eight individual performances. The playwright said that he worked on his passion for years, and the success of  "Hamilton" has led him to other opportunities such as writing the music for "Star Wars: The Force Awakens" and "Moana."
In Hamilton, Miranda uses a rather unconventional blend of hip hop and musical theater. But, he also introduces the audience to a very racially diverse cast of characters who play real-life historical figures. Many believe that his visionary art has changed musical theater forever, opening new pathways for actors as well as playwrights to re-imagine their art in bold new ways. Miranda credits much of his non-stop work ethic to the subject of his play, Alexander Hamilton, a man he greatly admires. In this video, Miranda shows off his impressive quick thinking during a game of Musical Freestyle on The Tonight Show starring Jimmy Fallon.
During the segment, Miranda is given three randomly generated words, which he has to find a way to incorporate in a freestyle rap while tying them all together in a way that makes sense. His first three words were "rainbow," "pancake, and "slam dunk." And when it came time for the playwright to bust some rhymes, he did not disappoint!
Check out the star of Hamilton schooling Jimmy about hip hop in the hilarious video below.