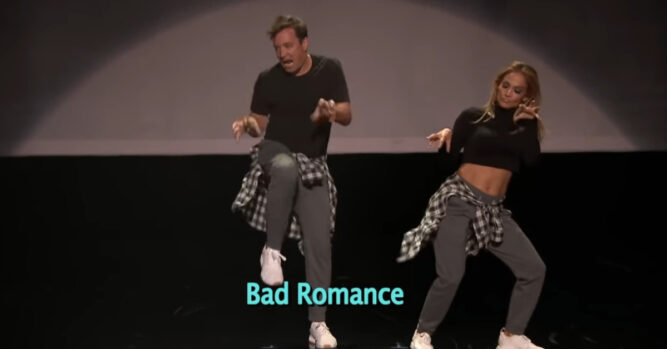 Jennifer Lopez is one of those individuals that just seems to be able to do it all. In fact, if you were to envision something about this versatile woman, what would it be? Some people would probably think about her ability to sing, and she has some huge hits that she has put out over the years. Other people may think about her stage performance and to see her sing and dance is perhaps one of the more interesting live shows that you could possibly witness. Included in the mix is also the fact that she is an actress, a mother, and an entrepreneur.
In order to prove how much she has done, Jennifer Lopez will sometimes go on talk shows and discuss what she is doing lately. In most cases, she will also get pulled in some type of the skit so it's no surprise that she ended up doing a dance when she visited the Tonight Show starring Jimmy Fallon. In fact, he's had her do a number of these dances over the years and in this case, it was a history of music video dancing. The two of them were putting on such moves that it actually could be considered out of control.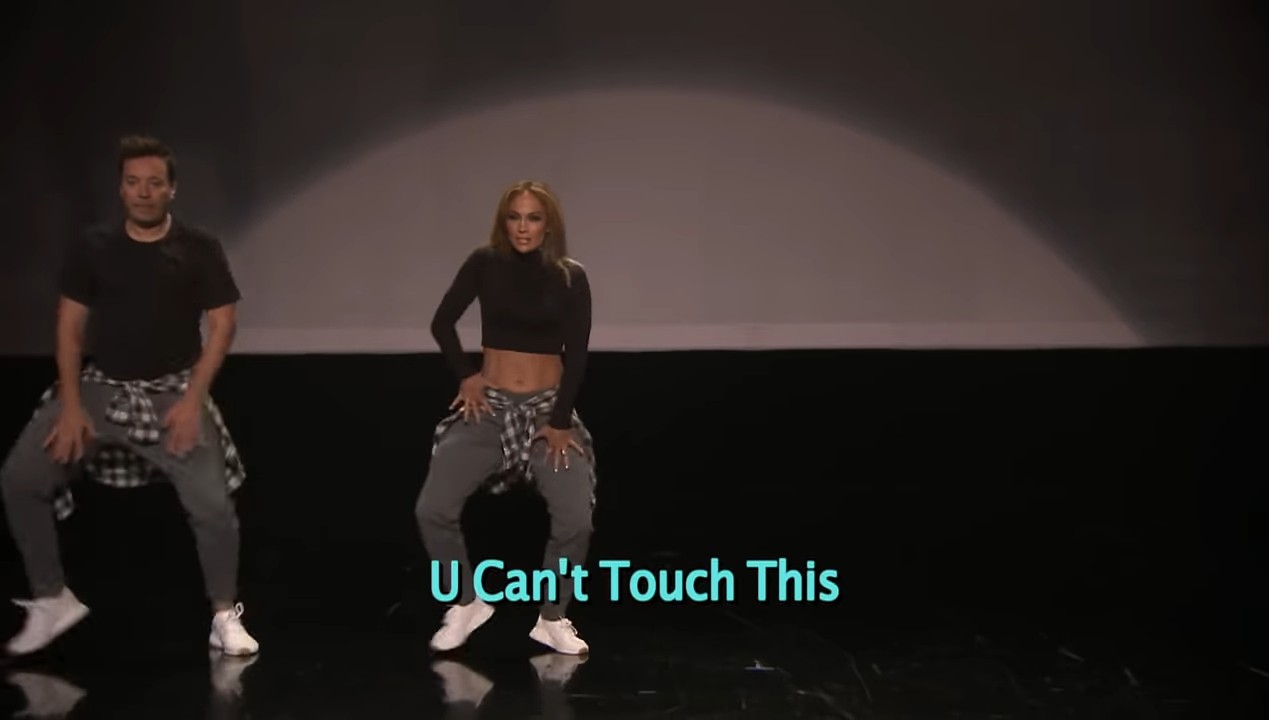 If there's one thing that we know about Jimmy Fallon, it's the fact that he is able to keep up with almost any celebrity. It doesn't matter what he is doing with them, he does a great job of it. When he is out there dancing with Jennifer Lopez, however, the two of them were having so much fun that he actually ended up running out of breath and he did have difficulty keeping up.
You never know what you're going to see on the late-night talk shows. Sometimes, it may be an interview that catches your attention but at other times, it could be an interesting activity that takes place. Jimmy Fallon seems to be able to put both of those factors together and that is why he has one of the best talk shows on TV.