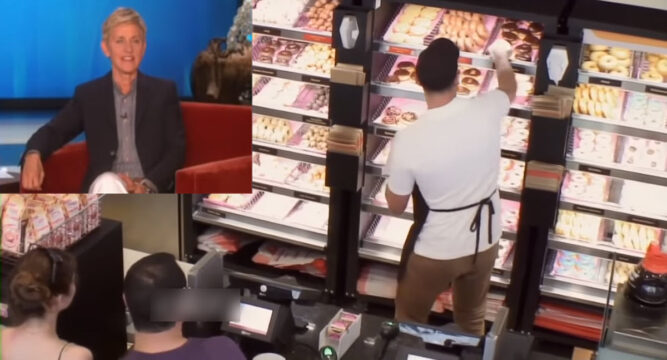 Donuts are the bane of millions of people's existence. These fried, sugary treats are always denounced by fitness experts, such as Arnold Schartzenneger, as pure poison for our bodies. And while we sagely nod our heads during their righteous dietary sermons, many of us are the first ones to reach for those golden hoops of sin at the first opportunity. And who can we thank for this devastatingly delicious waistline destroying dessert? Why the Dutch, of course! It turns out that Dutch settlers brought them over to New Amsterdam (which later became New York) during colonial times. The earliest representations were balls of sweetened dough, which were fried in hog's fat, and called dough-nuts (or oly koeks).
Soon, this sweet pastry spread through the U.S, and in 1938 the first Friday of June was declared National Doughnut by the Salvation Army to honor those who served the delicious pastries to soldiers during World War I. Now, when it comes to donuts, not all are created equal. Everyone has their own personal tastes, but for me, the glaze has to be just right, and the donut itself has to have a light and fluffy texture along with a delicious golden fried taste. The key is not making the dough too sweet. The flavors of the donut should work like a symphony with the dough, crust, and glaze all dancing harmoniously. As you can tell, I've had my share of experience in this area. In this 2014 video, Ellen sends an audience member to work at Los Angles' very first Dunkin Donuts.
However, the audience member has to repeat everything Ellen tells him to say through an earpiece!
Watch as Ellen gives two Dunkin Donuts customers an experience they will never forget!