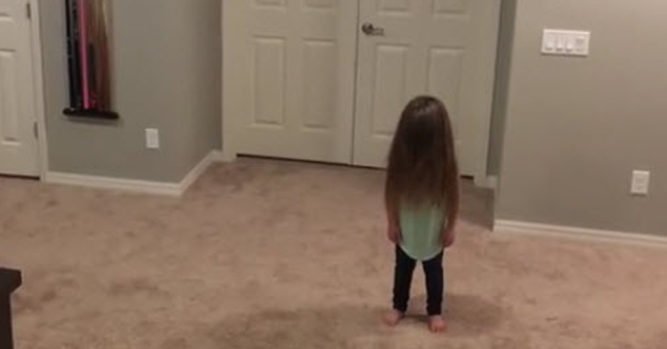 If you're a parent of a child that is anywhere from 3 up to a teenager (and sometimes older), you're probably already familiar with the video game, Fortnight. It was launched some time ago but the popularity has taken even the developers of the game by surprise. It seems as if children can't get enough of it and some children are even finding themselves in hot water because they are staying up all night to play it in secret.
Although Fortnight may offer a lot to those who play it, there is something that is certainly well worth considering. When the players inside of the Fortnight game win, they end up celebrating with a dance. This is also becoming an addicting part of the game and as you are about to see, some children are taking those dance moves and doing their own thing with them.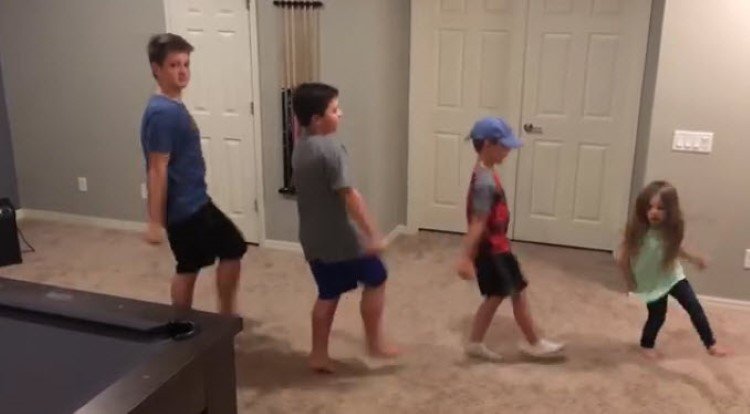 When children attempt to mimic these dance moves in real life, it gets rather amusing. Some of these specific types of moves include the floss, orange justice, jubilation and the wiggle. The little sister in this video probably got a little bit bored watching her brothers play Fortnight because she wanted to do her own dance performance in the basement. It isn't long, however, before she has some helpers jumped in.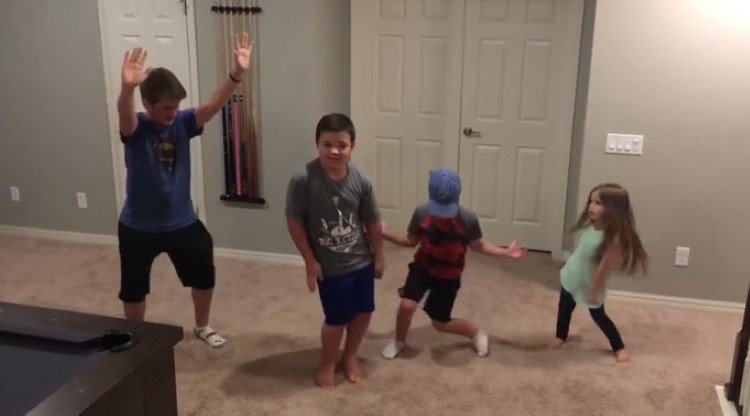 This cute little girl began with her long hair covering her face. It isn't long before the song, Powerline, starts playing and she starts her first dance move, the shoo. It gets even funnier from there when her brothers start to enter into the picture. There's only one at first but it doesn't take long before they all begin dancing together.
When the song changes, their dance moves begin to change along with it. There is even a Fortnight move that has everyone laughing out loud. When you see this video, you will realize exactly why it has gone viral. Enjoy.