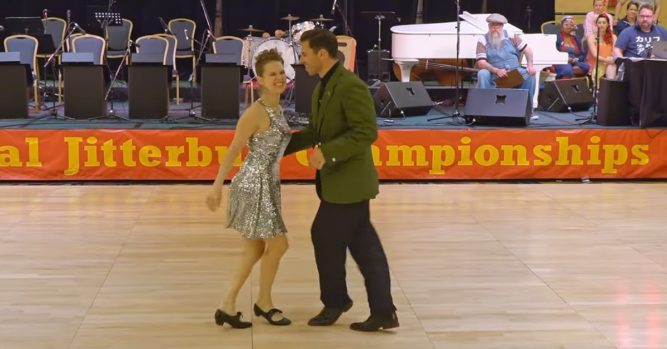 We have seen our fair share of dancers in recent years and there are plenty of talented individuals out there that are just waiting to be discovered. It can be one of the most entertaining ways to spend an afternoon and you don't even have to get up and move along in order to enjoy it. Just watching shows, such as Dancing with the Stars or America's Got Talent shows you that there is a lot to be seen in this type of entertainment. In fact, it seems as if we have only really scratched the surface of the talent that we have coming in our direction.
One of the types of dance that has been enjoyed by many people over the years is swing dancing. If you've never seen it done before, then you really owe it to yourself to watch the impressive performance that was put on by Chandrae Roettig Gomez and Stephen Sayer in the video below. It took place at the Camp Hollywood National Jitterbug Championships, and it was something that I don't think anybody was really expecting when they first got up on the floor. It may have started out in a rather usual way but by the end, there was nothing usual about it.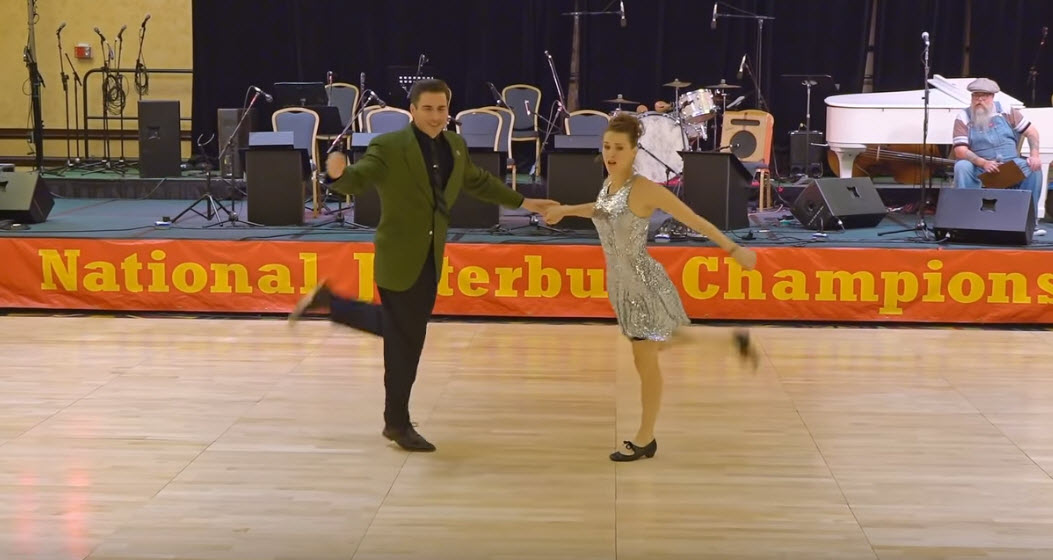 At first, they were just shaking their bodies and looking at each other but once the music started, they turned to the audience and really got moving. It seemed as if they were high-energy from the very start and the energy never slowed down or diminished throughout the entire routine. There were even times when they were doing side splits or spins and we wondered how it was even possible for somebody to move in such a way.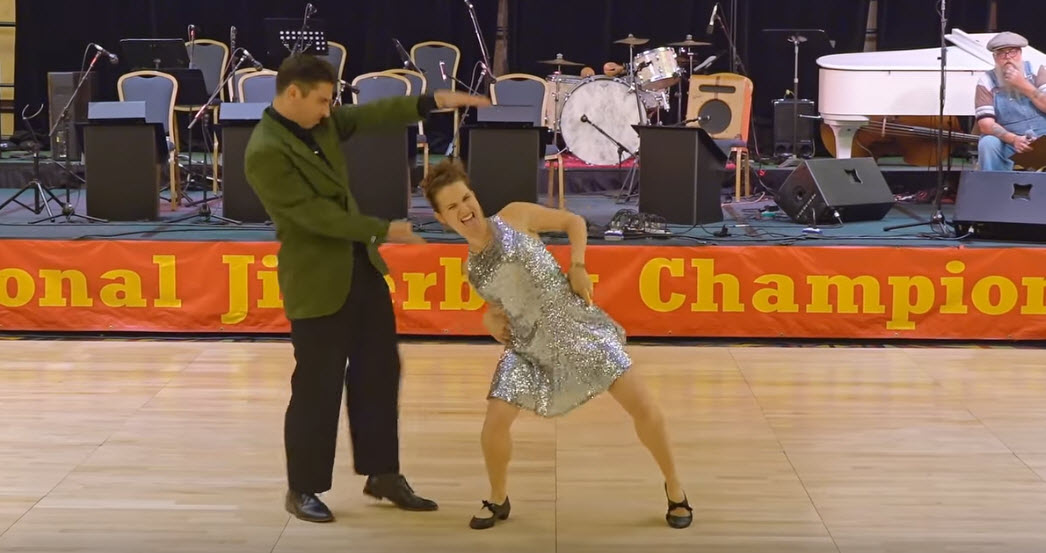 There are times when you see someone and you realize that you are in the presence of greatness. These two individuals may not always dance together but I think that they were made to perform with each other. In fact, the dancing didn't even stop when the music stopped, and she couldn't help but do a last spin before walking off the stage. This championship dance competition has been held since 2001 every year. Of course, the coronavirus pandemic has slowed things down but I don't think anything will ever completely take these performers off-line. Enjoy it for yourself in the following video: