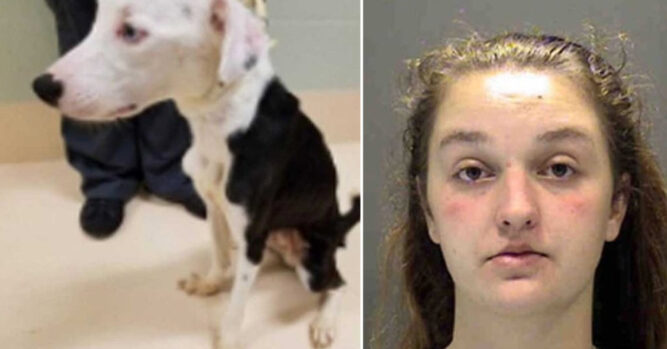 I think I speak for all of us when I say that we would go out of our way to do anything for the dogs in our lives. They bring so much enjoyment to us and are there for us when we need them the most. It is more than just giving them back what they give to us, however, it's a responsibility that we all take on when we become dog owners. That responsibility includes ensuring that they have a warm place to sleep, some exercise and enough food to keep them happy.
There are some people, however, that don't understand the responsibility they have when they own a pet. That is what brings us to this story, which involves a dog named Richter from Florida. He also had a human that was to look out for him but unfortunately, the human didn't care for him in the way that she should. Fortunately, Richter had some help from a local Humane Society who made sure he was in a loving home.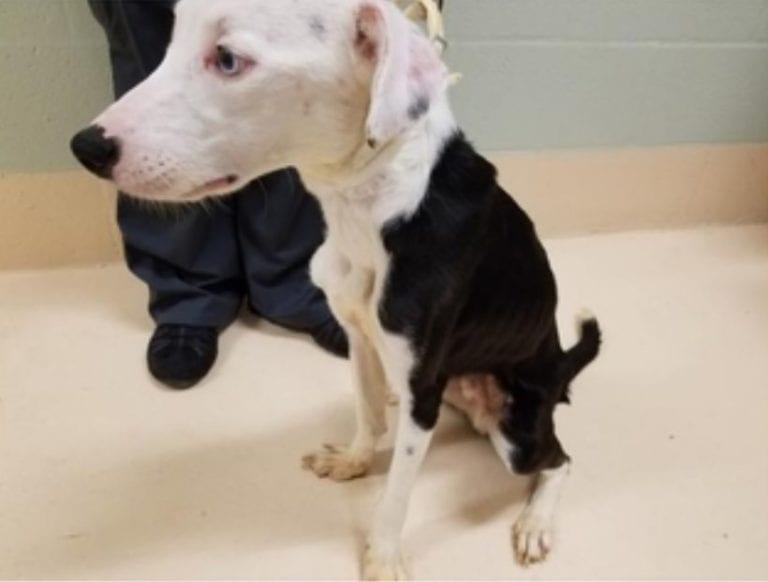 When Richter was at a shelter, he was adopted by Alexandria Drew. She then brought him back to the Humane Society of Sarasota County six months later, the same place where she adopted him. She told the Humane Society that she had found the dog as a stray and wanted to turn him in. He was so skinny that you could really only call him a bag of bones. Obviously, he was not being fed.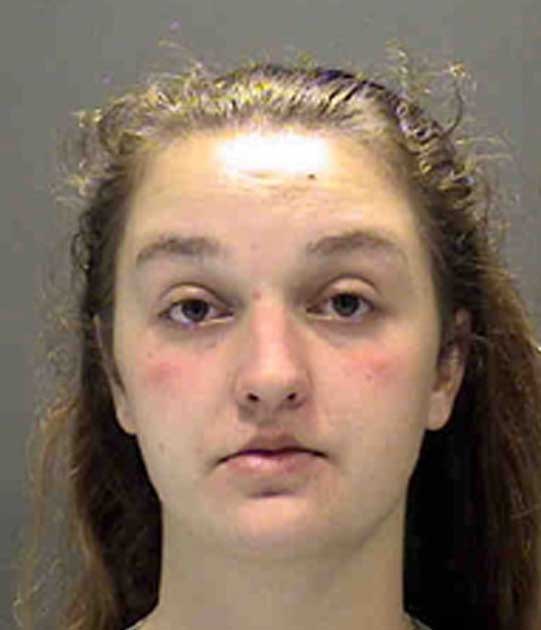 The Humane Society checked for a chip and when they found one, they scanned it and found that Drew was the person who adopted the dog. She didn't want to pay the $30 return fee so she lied to the shelter. They asked her why she didn't feed the dog and she said she was 'too busy with work' to worry about feeding him.
"According to Lieutenant Daniel Tutko, who handled the case, "[Richter] was very thin. You could see the outline of the rib cage, you could see the bones protruding from its back. It was in bad shape. She continued to try and put blame on someone else, as to why the dog was in the shape that it was."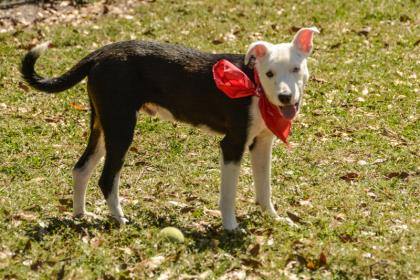 Drew was charged with animal cruelty and arrested. The dog, on the other hand, was taken back by the Humane Society and cared for properly until he was healthy again. He was then put up for adoption and found a forever home very quickly. Even though he suffered at the hands of an unloving owner, he now has all the love he deserves.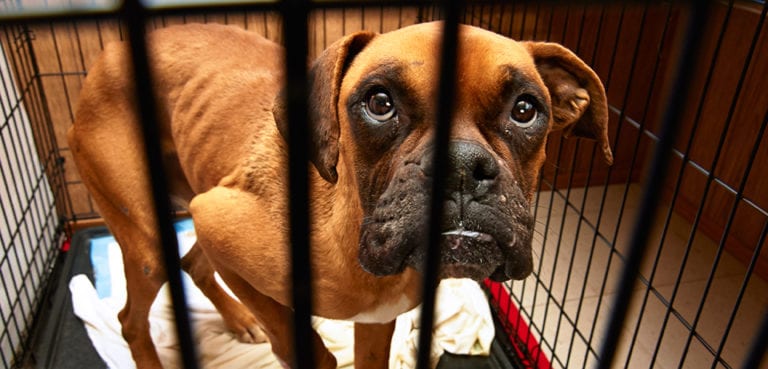 It's important to recognize the neglect and abuse that may be taking place to an animal. There are a number of physical signs that could include the following:
Open wounds or multiple signs of healed wounds
Skin conditions that cause hair loss, rashes, or scaly skin
An infestation of fleas or ticks
Matted fur, overgrown nails, or a dirty coat
Limping or other signs of trouble walking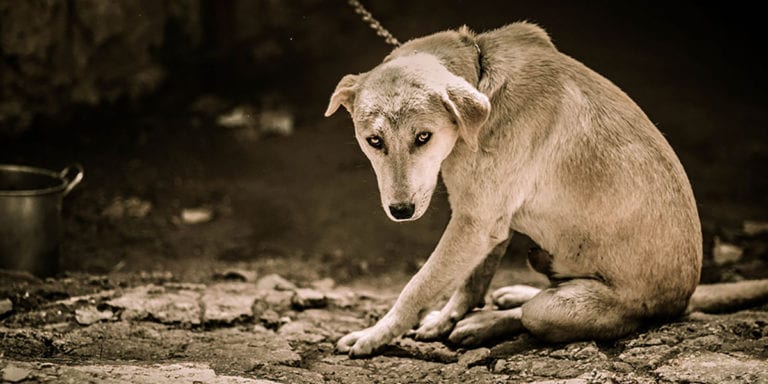 You should also keep an eye on their environment to see if there are any signs of abuse or neglect. This could include having the dog tied up outside alone, uncared for garbage, feces or other objects that are in the environment or animals that are in overcrowded cages.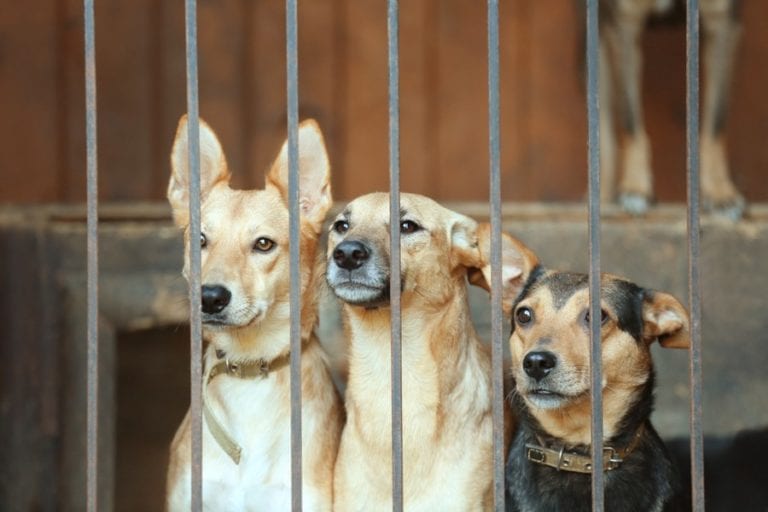 If you do notice signs that a dog is being abused or neglected, get as much information as you can before you report the situation. It could include the following:
Write down what you observed including the dates and times of the abuse or neglect
Photographs of the location and the animal if possible. Remember not to break any laws when doing so and don't put yourself in danger.
The names and contact information of anyone else who has witnessed the activity or who may have firsthand knowledge of the animal abuse.
Keep in mind that you can file your report anonymously.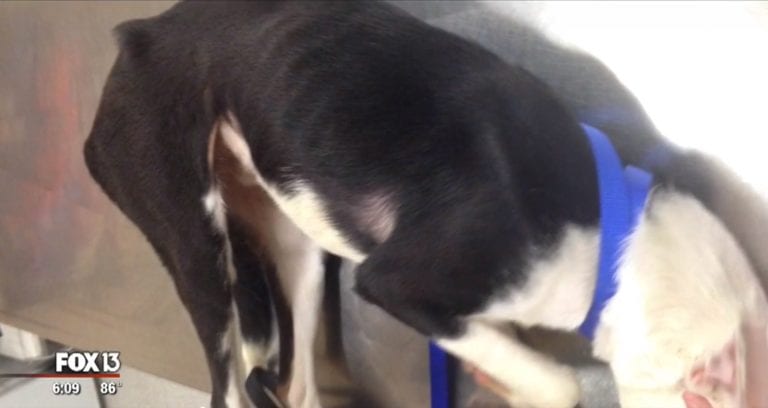 Richter was able to be saved, thanks to the Humane Society caring for him. His story has a happy ending but far too many animals are still being abused or neglected. If you feel this is happening, look for your local Humane Society and get in contact with them.
You can see more of this story in the following video:
Source: Relieved