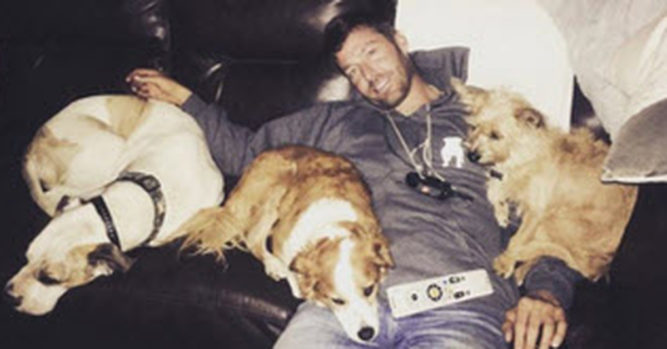 Have you ever seen one of the bumper stickers that read, 'who rescued who?' It is a very popular saying among those who have saved a dog or cat from an animal shelter, you realize that they do a lot for you in the process. This includes giving you love on a day by day basis and it doesn't matter what mood you are in, they are always going to make it better. As it turns out, it isn't only a mood that they are able to improve, they might be able to do much more.
Zach Skow rescued Tug, Marley, and Buddy from a shelter and in doing so, he got the best friends he could ever get. You see, Zach had a rough life. He had started drinking when he was only 16 and his problems just got more serious. By the time the mid-2000s rolled around, his problems were getting worse. He was working at an Arizona comedy club and the years of drug and alcohol was catching up with him. It was taking a toll on his liver and without a transplant, he was given 3 months to live.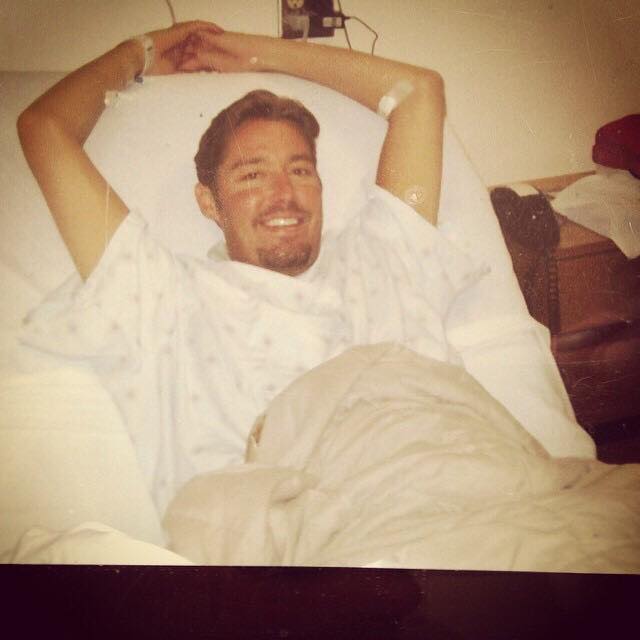 The problem was, he had to be sober for at least 6 months. That is where his 3 new dogs came into the picture. Zach was a shadow of his former self by the time he met those dogs. He had lost his will to live for himself but his dogs needed him to live for them. It was just enough to get him going in the mornings.
"My dogs were all looking at me like I was the sexiest man alive," he recalls. "They didn't see the desperation, they just saw the person that they love. They were looking forward to a future."
He knew he needed to do more than just feed them. He needed to walk them and care for all of their needs. It wasn't long before he was eating better, exercising and staying sober. During the months that followed, the doctors were puzzled every time he would take a blood test.
That is when something amazing happened. Zach had turned his life around and at that point, he was healthy enough that he didn't need a transplant.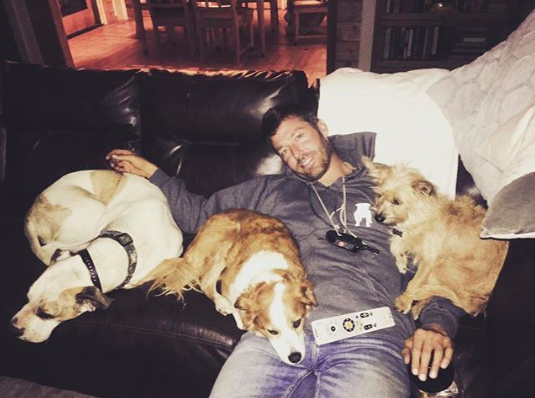 Zach now calls himself a "professional dog rescuer and people saver" and he founded Marley's Mutts. It is a non-profit that rescues dogs from a high-kill California shelter, trains them and finds homes for them. To date, they have saved over 5,000 dogs but that isn't all. They also educate others about how healing dog ownership can be.
The staff and volunteers for Marley's Mutts bring their own fur friends to work to help people with special needs.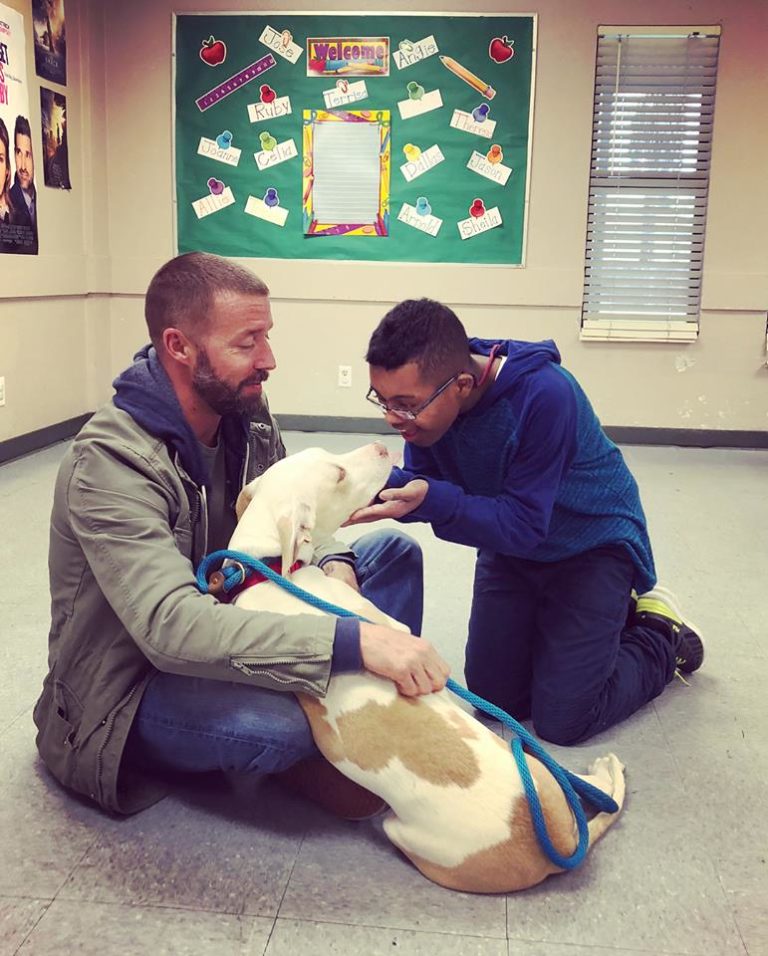 They are also paired with inmates who train them and increase the possibility that they will be adopted. The effects are awesome.
This is Robinson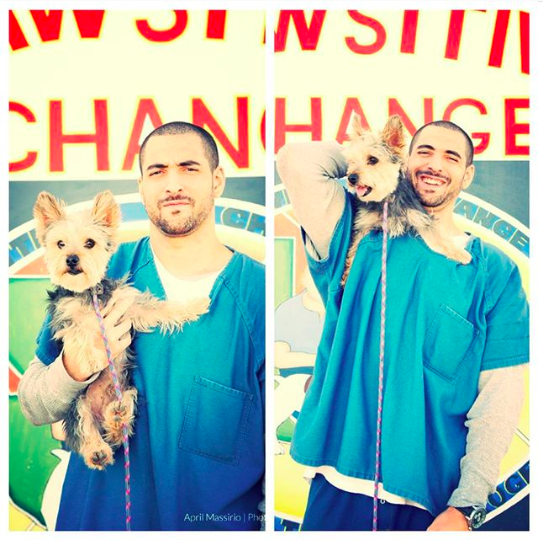 Robinson tried his best to stay tough in his pics but he just couldn't resist the power of Tyson the Yorkie! Inmate Robinson has been incarcerated since he was a kid. He's been in prison for almost 10 years, he's just 27. He's a promising young man with a bright future.
He's been working on his own nonprofit organization while inside, which we've been reviewing and critiquing. He's a dude who loves to smile and laugh-my feel of it is that he didn't do a lot of either until our program began. Robinson impresses me each week and is starting to really engage and apply himself.
Zach has had much success with this program and has won many awards. He has even been seen on a Jockey's "Show 'Em What's Underneath, Show 'Em Your Jockey" campaign. It shows everyday heroes that have an awesome story to tell.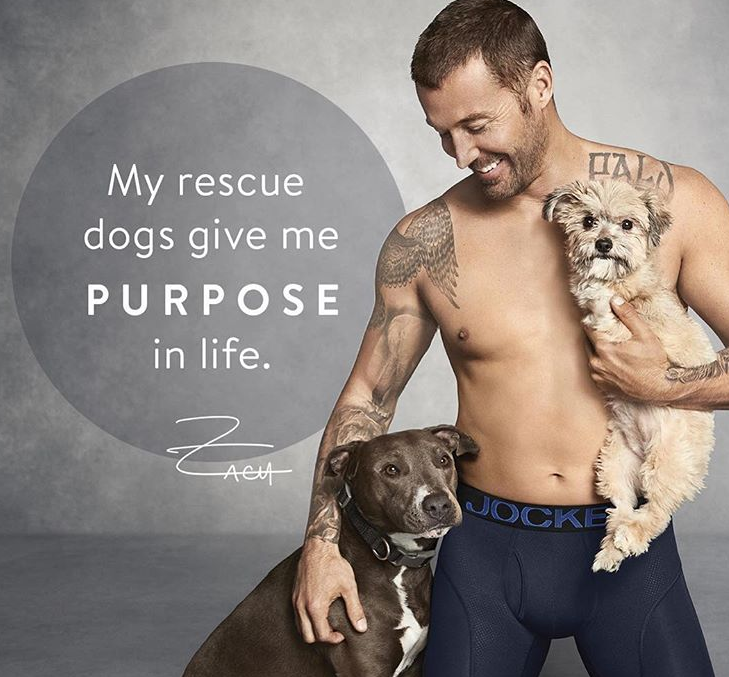 Dogs have an amazing way of looking under the surface. The only thing that matters to them is what you are on the inside. It worked wonders for Zach and the benefits are clear to see.