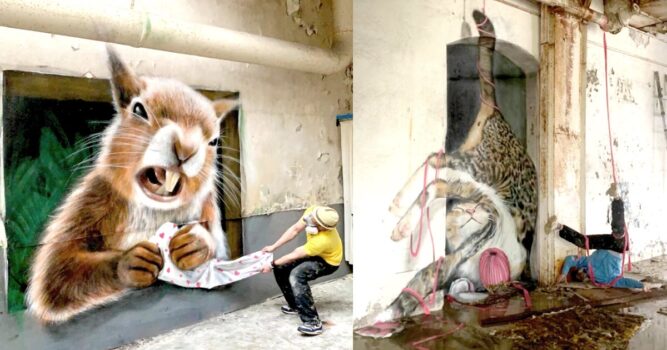 City spaces can be dull and drab settings with minimal color and natural beauty. However, there are street artists out there who seek to transform these boring urban landscapes into beautiful visions of art using a variety of mediums. However, by far the most popular method is spray painting, and with the advance in paint technology, many artists are creating brilliant masterpieces that truly bends reality.
One such artist in France goes by the name Pierrot (Scaf), and for many years he's transformed many depressing urbanscapes into incredible works of art. Imagine walking around the corner and being surprised by a T-Rex leaping out at you? Scaf's artwork makes you question where art ends, and reality begins. Perhaps the answer is there's no real difference?
We've found 30 fantastic works of art by Scaf featuring different types of animated creatures and fantasy characters for all those street art lovers out there.
1. Before
After
2. Before
After
3. Before
After
4. Before
After
5. Before
After
6. Before
After
7. Before
After
8. Before
After
9. Before
After
10. Before
After
11. Before
After
12. Before
After
13. Before
After
14. Before
After
15.
16.
17.
18.
19.
20.
21.
22.
23.
24.
25.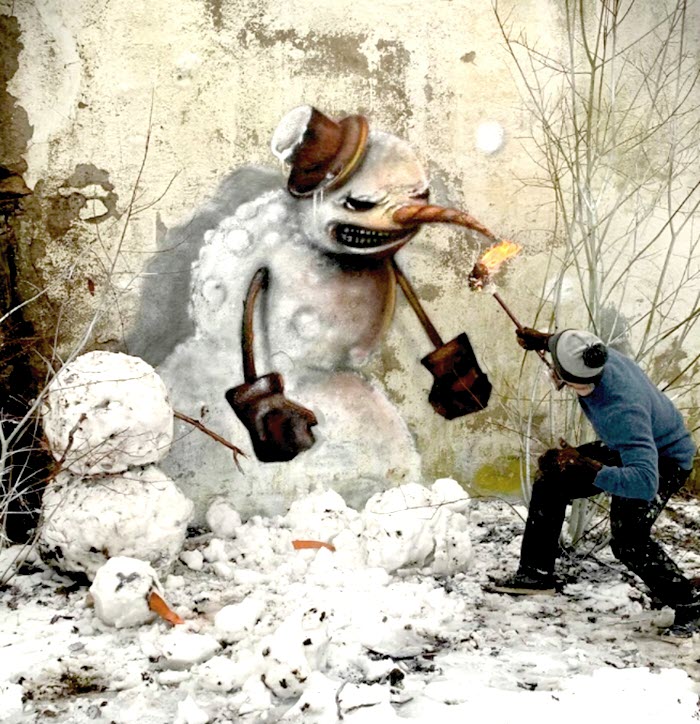 26.
27.
28.
29.
30.
Isn't it crazy what some folks can do with a can of spray paint? You can also see more of Scaf's art on his Instagram and Facebook pages. Also, we would appreciate it if you would pass this story along to your friends and family.