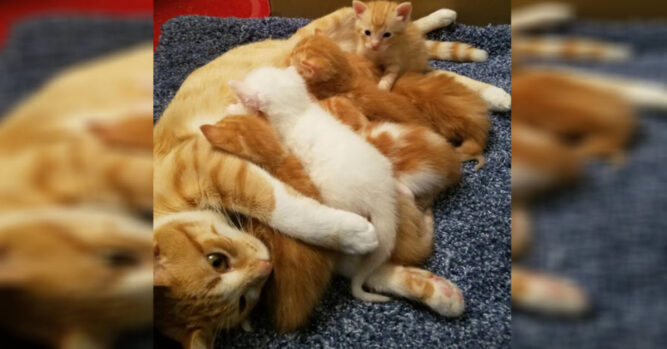 Anyone who has ever had a cat in their life realizes just how much they can mean to the family. From the moment that they come into our home, they become a part of our heart and it doesn't matter if they are purring on our lap or laying in a sunny spot by the window, they make us feel good from the inside out. I'm sure that most of us would agree that cats have changed our lives for the better in so many different ways.
It doesn't matter who we are, we have a story about how we got a cat that is very special. For some of us, it was love at first sight when we saw them at a shelter or perhaps when we purchased them through a breeder. For others, it was a story about how they wandered into our lives and became a part of us in a very special way. That is the case in this story.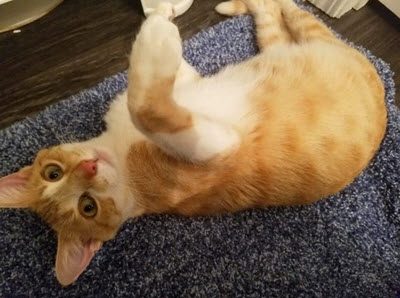 A woman looked outside of her door on the front porch and saw a ginger and white cat. She wandered into the home, but she brought a family along with her.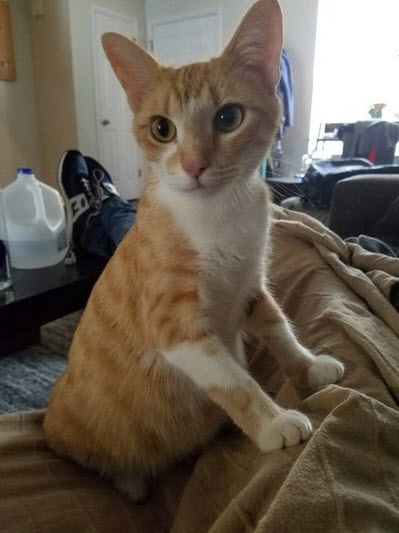 Rachel, the homeowner, was not even thinking about adopting a cat until she saw this beautiful feline with a belly full of kittens. Rachel decided she would adopt the cat and she named her Boots.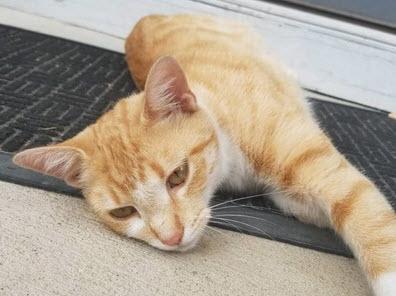 Boots was thankful after getting the meal and started cuddling up to her new human. The next morning, a trip to the veterinarian for a checkup showed that she was a healthy mother and had up to five kittens in her belly.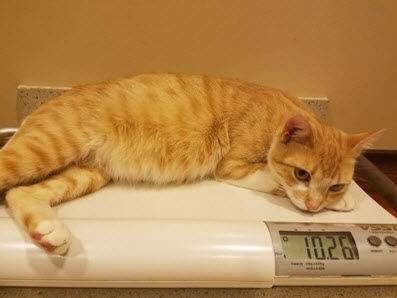 "She was eating more food than I thought possible — it was quite impressive…. She now ran this house and completely overtook all of my usual sensibilities."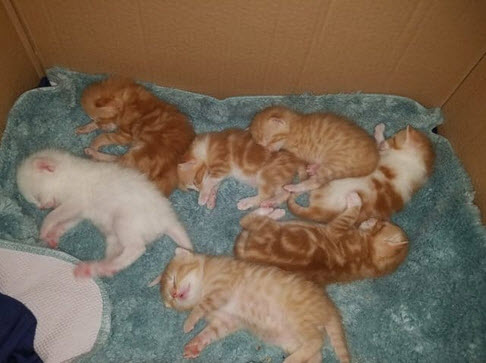 Rachel woke up one morning and heard kittens inside of Boots' room. "We woke up to seven baby beans in a cute kitten pile! I was shocked," Rachel said. "We got 6 orange tabbies that look like mama and one solid white."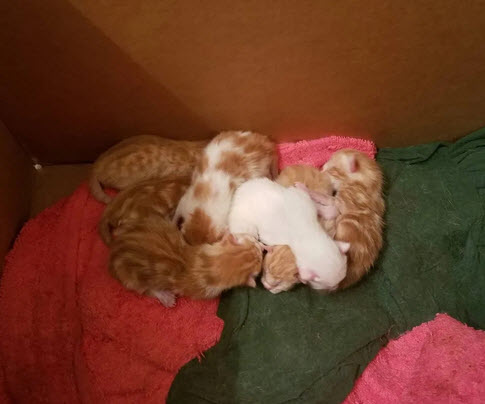 The kittens were named after the seven dwarfs, Doc (white), Dopey, Sleepy, Bashful, Happy, Grumpy, and Sneezy. She is planning on adopting them out to homes when they are old enough.
It can be overwhelming when you're raising seven kittens but it is an experience you will not quickly forget. Rachel was happy that the kittens continued to get cuter every day.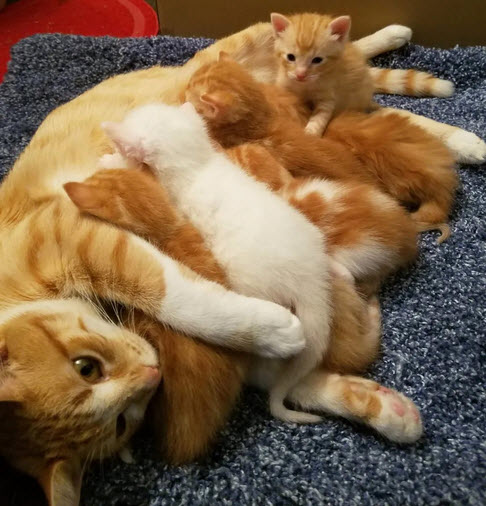 "Boots and her kittens adopted me and I just went with them. I'm so in love with all of them," Rachel said.
Source: Paws Planet