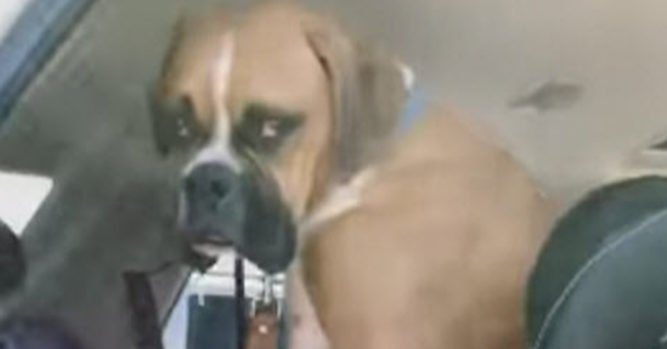 Have you ever found yourself in the perfect and most comfortable position? Perhaps it is sitting in your easy chair at home, watching television on the weekends. It might also be a comfortable spot in any other location, including work or perhaps even that special rocking chair at your mother's house. Regardless of where it happens to be, when you find yourself all snuggled into that location, the last thing that you want to do is get up and leave. It appears as if humans are not the only ones who feel that way.
Sometimes, those comfortable locations may not look all that comfortable to an outsider but we know the difference. It seems as if Nacho is someone who feels that way. He had hopped into his mom's car and landed right into the baby's car seat. This really put a smile on his mother's face, although she tried not fuss too much. Better yet, it is putting a smile on the face of everybody who sees it online.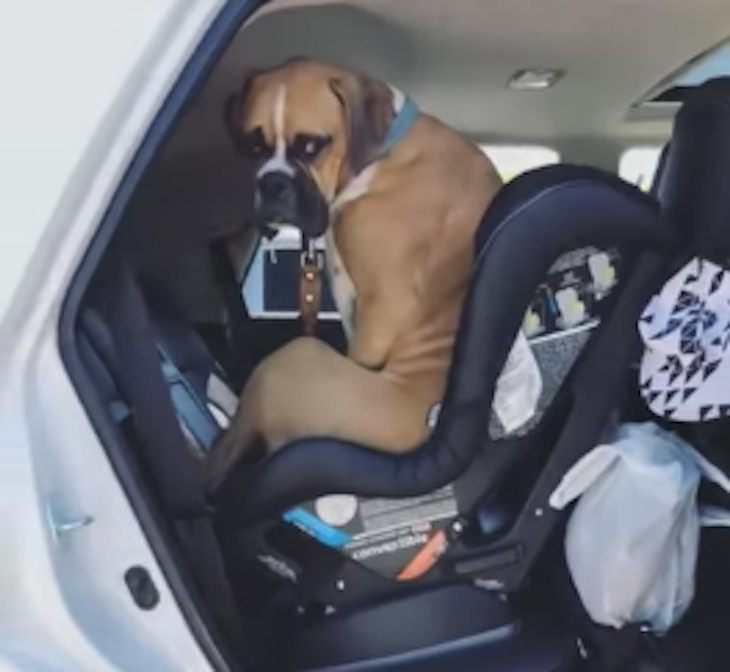 Julian Harris is the proud mom of a very large family. She also has this beautiful and rather cuddly dog, Nacho. He wanted to jump into the car to run some errands with her but she had no idea he was going to land in one of the strangest spots. He didn't want in the hatch or perhaps laid out across the back seat. He decided that his human brother, Leo, had the best spot in the car and he wasn't afraid to take it. He did circle for a few seconds but it isn't long before he snuggled right in.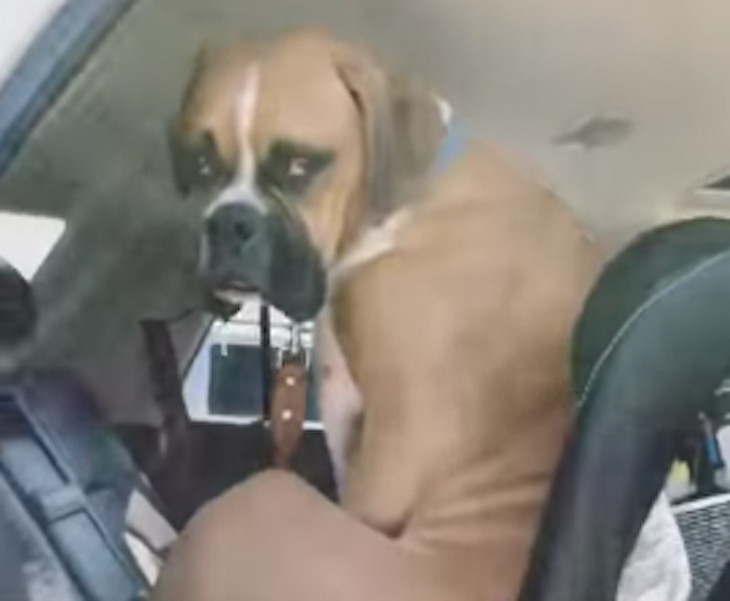 As Nacho sat there as snug as a bug in a rug, his mother just couldn't contain her laughter. What could this dog possibly be thinking? The only thing that Julian could think about is the fact that Nacho just wants to be a human like his siblings. I don't know about you, but I think he is halfway there.
You have to check out this adorable video of Nacho in action: