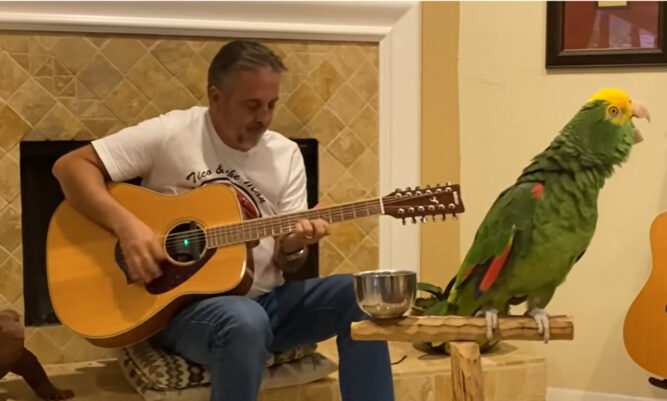 The pandemic has truly changed our lives in many different ways. Many of us look at it as being a negative experience but for one man and his parrot, it was extremely positive.
Many of us found ourselves stuck at home, wondering what we were going to do with our time. That was also true with Frank Maglio Jr and his wife, Gina.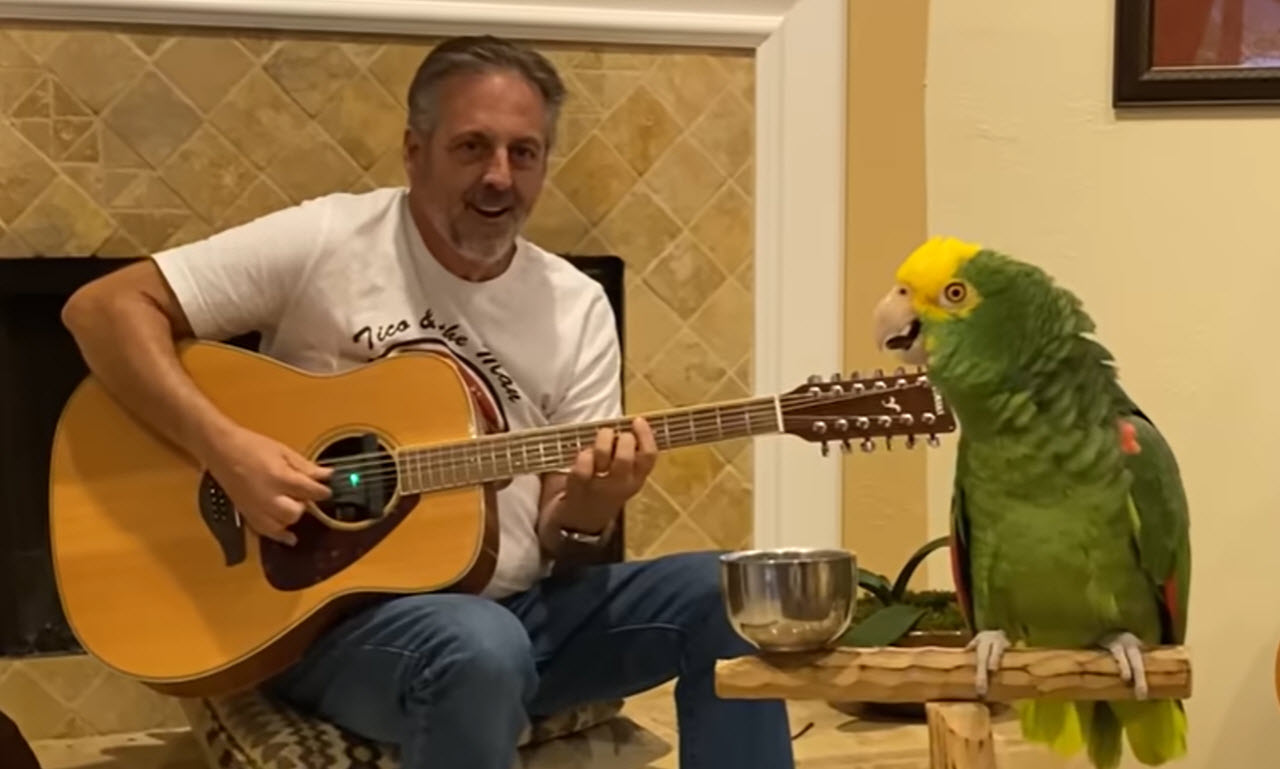 Frank loved playing the guitar but he didn't always have the time to do it. The pandemic gave him an opportunity to pick up the guitar and start strumming and that is when he noticed the hidden talent of his parrot.
They have an Amazon parrot named Tico, whom they adopted from an older British woman. They love having a parrot, but they especially loved it when they found out just how much the bird loved hearing the guitar.
One day, Frank was playing the guitar and Tico decided to sing along. It all started with the song, Stairway to Heaven, and as soon as Tico started singing, Gina started recording.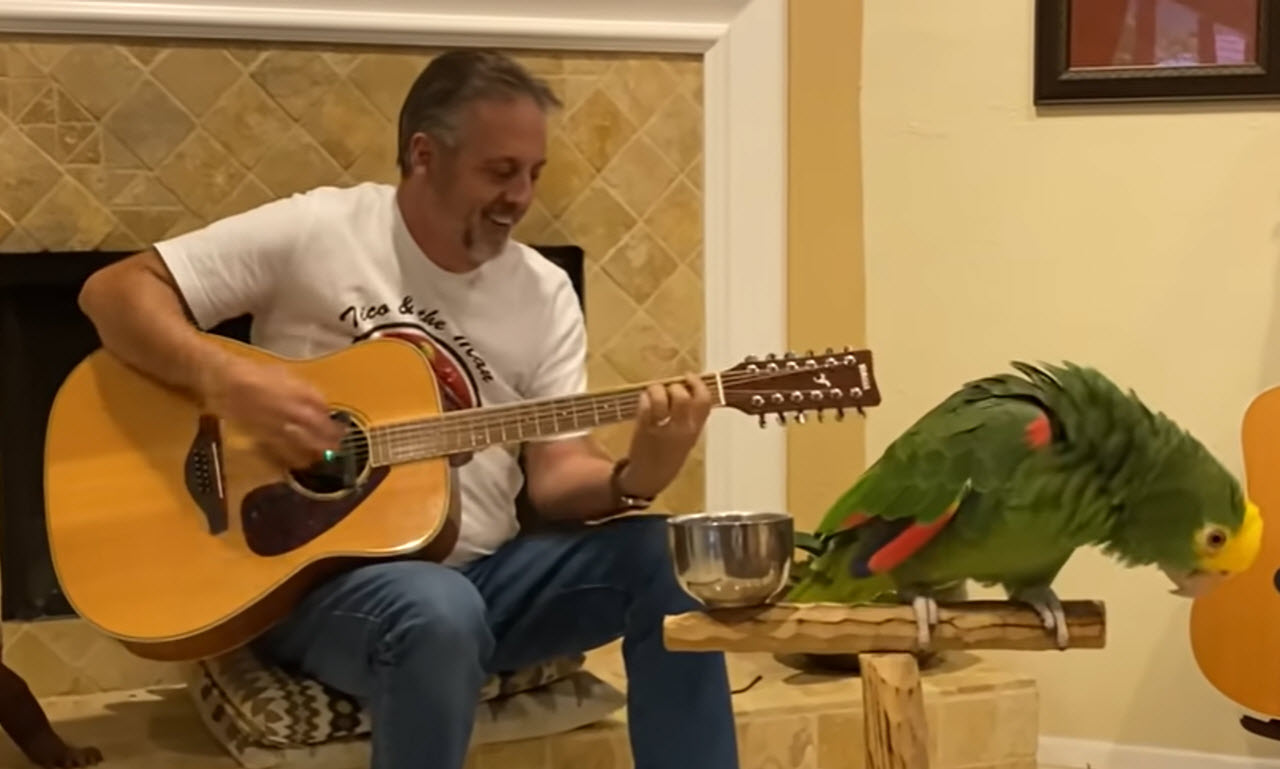 They decided to post a video on Facebook and then, YouTube. A new YouTube channel was started. Frank posts videos of his duet with his pet parrot regularly and more than 250,000 people have subscribed.
Along with posting videos on YouTube, he also posts them on Facebook. People love hearing him play the guitar but they especially love Tico and how he sings along.
The comments really show just how much people appreciate, not only hearing the birds sing but the distraction of it all. We all needed this during the pandemic and we need it even more today.